Because I'm still dense, I do cheat a little onstage with a basic outline of my material. This is what was sitting on the table during my performance, along with my trusty Fu
I'm still processing last night's AMERICAN INVASION show at Mleczarnia. It was an enormous success, with nearly 200 enthusiastic people in attendance and all of the per
My old friend Rick Davis passed away earlier this month. It's something I'm still processing. However, yesterday I received an envelope full of old drawings and writing
– From Julia Segal Time (via BuzzFeed)
I went to England by myself for 10 days to finish writing a book. I was 23 years old. I was hoping it would be the kind of trip that would help me discover what I wanted to do with
I hate to advocate diapers, bottles, cribs, or insanity to anyone, but they've always worked for me. Special thanks to Rafael and Danni for sending these outfits.
Drunk Hulk reveals his New Year's Resolutions for 2013!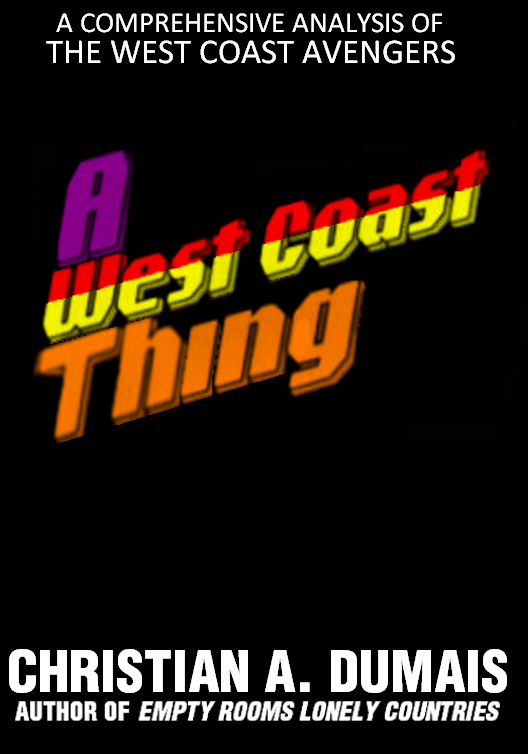 Christian A. Dumais takes a hard look at one of the most important comic book series in the history of the medium: The West Coast Avengers. A WEST COAST THING is the most exhaustiv
Here it is! Drunk Hulk's Top 10 Tweets of 2012!