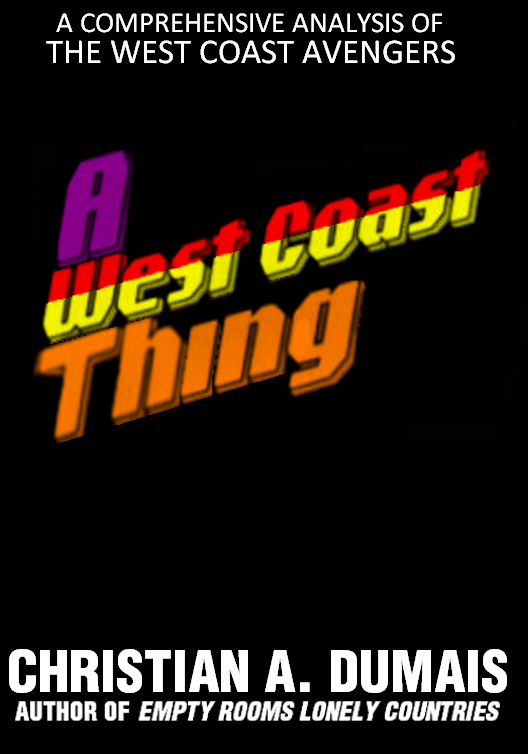 A West Coast Thing
They said it couldn't be done! It took two and a half years and I finally managed to re-read all of the West Coast Avengers from start to finish and write down my thoughts. This project nearly killed me, but it's helped me to learn that you can truly never go home again…especially if it's on Palos Verdes Drive. Thank you to everyone who's checked in on the project every week since it started.
If you're just joining us, or if you'd like to take another look at the horrible thing I've done…
Click here to download the whole thing as a free 600+ page book (31MB) to read as you go on your iPad or whatever.
Or click the links below to read them all online.