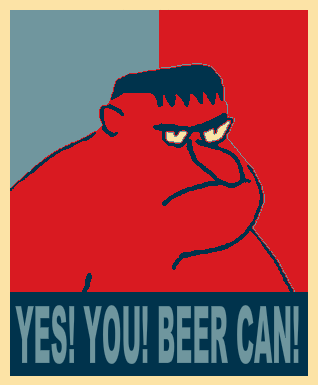 DRUNK HULK INSPIRATIONAL QUOTES!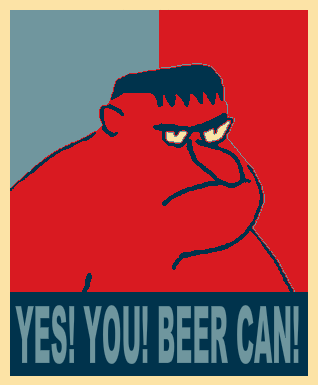 LET HE THAT IS WITHOUT SIN! POUR FIRST SHOT!
NEVER TELL DRUNK HULK SKY IS LIMIT! WHEN THERE ROVER TRACKS ON MARS!
IF YOU ALWAYS GET TERRIBLE HANGOVER! YOU REALLY HAVE NOTHING TO FEAR BUT BEER ITSELF!
PERSON WHO SAY SOMETHING IS IMPOSSIBLE! SHOULD NO INTERRUPT PERSON WHO IS DOING IT! UNLESS THAT PERSON ABOUT TO BLOW SOMETHING UP!
LAST CALL AS GOOD AS ANY TIME TO FALL IN LOVE!
YOU CAN HAVE YOU CAKE! AND EAT IT TOO! ESPECIALLY IF YOU BAKE IT YOUSELF IN SECRET!
WHEN YOU WANT TO INSPIRE BUT NO KNOW HOW! STEAL QUOTE FROM EINSTEIN!
ASK NO WHAT YOU BARTENDER CAN DO FOR YOU! ASK WHAT YOU CAN DO TO MANAGE TAB!
IT NEVER TOO LATE BE WHAT YOU MIGHT HAVE BEEN! BUT JUST IN CASE! POUR YOUSELF ANOTHER DRINK!
KEEP YOU FRIEND CLOSE! AND YOU BOURBON CLOSER!
REMEMBER! NO MATTER WHAT YOU DENTIST SAY! YOU NEED WISDOM!
IF DRUNK HULK COULD TURN BACK TIME! DRUNK HULK NO SING IN THAT AWFUL OUTFIT ON THAT BATTLESHIP!
YOU CAN LEAD DRUNK HULK TO BAR! AND YOU CAN MAKE DRUNK HULK DRINK!
WHEN WRITING BOOK! ALWAYS BE PATIENT! EVENTUALLY THERE FREE SEAT AT STARBUCKS!
DRUNK HULK BRAIN SAY IT NAP TIME! BUT DRUNK HULK HEART SAY IT HAMMER TIME!
BELIEVE AND YOU TOO CAN ONE DAY BE PRESIDENT OF UNITED STATES! AND IF THAT NO WORK! CHANGE YOU BELIEFS UNTIL IT REFLECTS THOSE OF MOST VOTERS!
YOU ROB YOUSELF OF INSPIRATION EVERYTIME YOU EAT FORTUNE COOKIE WHOLE!
LIVE GOOD LIFE! GOOD ENOUGH TO BECOME MAJOR HOLLYWOOD MOVIE! AND ESPECIALLY GOOD ENOUGH TO BE REMADE 20 YEAR LATER!
LIVE EVERY DAY LIKE TACO TUESDAY! EVERY WEEK LIKE SHARK WEEK! EVERY MONTH LIKE EMPLOYEE OF MONTH! AND EVERY YEAR LIKE GAP YEAR!
WHEN YOU LOOK BACK AND SEE ONE FOOTPRINTS! YOU KNOW THAT WHEN DRUNK HULK CARRY YOU!