Yesterday AMC announced that they are moving forward on a Breaking Bad spin-off based on the character of Saul Goodman, and the show will be called, you guessed it, Better Call Saul.
While it's too early to speculate on whether this is a good decision or not – especially in light of the fact that Breaking Bad is readying itself to end up being one of the greatest television shows of all time – it's never too early to imagine what a Saul-centric show would be like, as well as other possibilities. Like I did with Dexter before, I'm providing you with some Breaking Bad spin-off possaulbilities: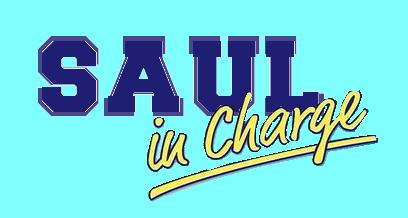 SAUL IN CHARGE: Sitcom. Law student Saul Goodman (Bob Odenkirk) moves in with the Alquists family to take care of their children and house. Saul must learn to balance caring for three children and managing his heavy course load. All of this is made more difficult by his best friend, Huell, who is always getting him into wacky situations. In the pilot, Saul gets a part-time job at Los Pollos Hermanos to save up money for a new car, Huell visits Saul at work and steals a bag of fries, Officer Ehrmantraut teaches Huell the value of hard work, and the youngest child Todd feels neglected.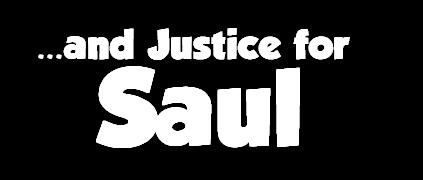 …AND JUSTICE FOR SAUL: Drama. Leaving off where the devastating Breaking Bad series finale left off: now the real story can be told. From managing the cartels to controlling Gus Fring to manipulating Walter White, the world learns that Saul Goodman was the man in charge all along. AMC pulls the curtain back to reveal how a con artist like Goodman went from a two-time lawyer to the most dangerous man alive, and in the process exposes how everyone was fooled – including the audience. This is the long game to end all long games. We wouldn't call Saul, if we were you…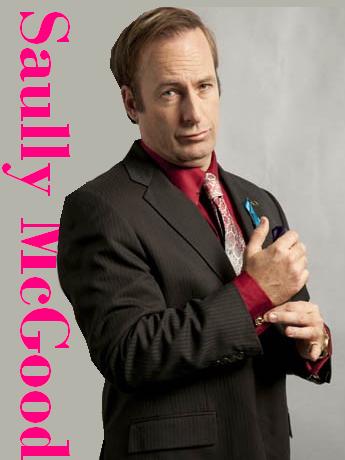 SAULLY MCGOOD: Dramedy. Fresh out of law school, Saully McGood (before he changed his name to Saul Goodman) gets a job at a law firm where his childhood sweetheart happens to work with her husband. Saul tries to get past his feelings and throws himself into his career, but love keeps getting in the way. In the pilot, Saul gets his first big case, a misunderstanding in the unisex bathroom leads to three deaths, Saul sees a dancing meme, and then goes on a date with the singer (Jewel, who will inexplicably sing in every episode) at his favorite bar.

HUELL: Drama. Retired bodyguard Huell Babineaux (Lavell Crawford) was just looking to get out of the criminal business once and for all, especially with his detective older brother (Avery Brooks) always on his case. But when his best friend is killed and the police put it down as a suicide, Huell sets out on a twisted path to find the killer. Soon Huell is way over his head, because every stone he turns over brings about another murder, leading him on a collision course with his brother that will change everything.
SAUL: Sitcom. Saul Goodman leaves New Mexico to live with his retired father and his psychic caretaker in Seattle. He works on the radio where he gives legal advice to listeners. Every episode: a misunderstanding leads to madcap shenanigans. Come on, people! It worked once already!