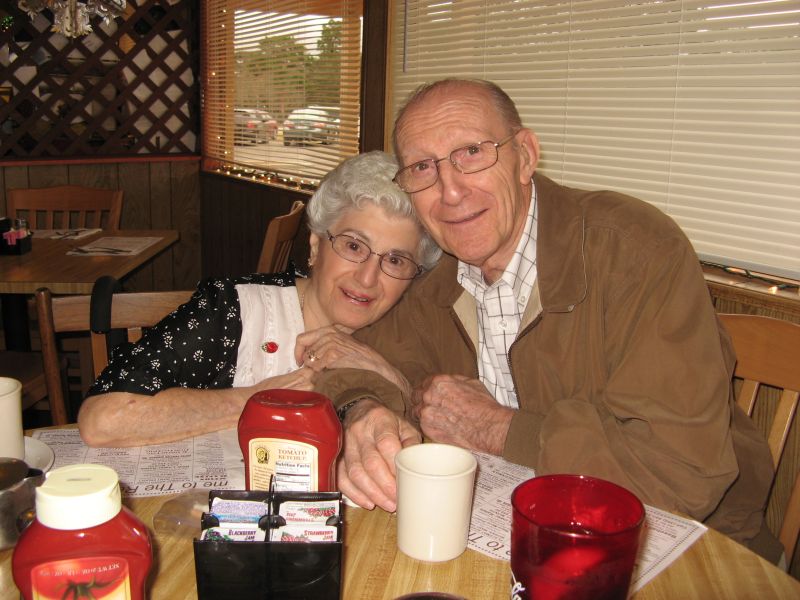 "It should feel good to make meatballs."
Today marks the 3rd anniversary of my grandmother's death. To honor this, I'm reposting what I wrote about her passing last year. I'm grateful for the fact that this is the most popular piece I've written for this site. 
◊                                 ◊                                   ◊
The thing about living a quarter of the world away from home is that every time I say goodbye to someone I love in the States, I have to remind myself that there's a chance that this is the last time. It's one of those emotional realities you have to subscribe to when you live like this.
My grandmother's health has been deteriorating rapidly over the last few months, and my family has reached the point where a lot of difficult decisions have to be made. I'm getting the information in matter-of-fact pieces, which means – for better or for worse – I'm not living with the weight of what's going on every minute of the day like my family is.
Last Friday my wife said that I should call my grandmother, and I confess I had been dragging my feet. I did so for a couple of reasons, the first being it was easier to deal with this situation because it was over there and talking to her on the phone would bring it here, and the second was because I knew that this phone call would be the last time I would talk with her. And believing you're talking to someone for the last time is a hell of a lot different than knowing you're talking to someone for the last time.
She was living in a nursing home which apparently had a wireless phone out for the patients to share, so getting a hold of her was a small comedy of errors. And when she finally had the receiver and weakly said hello, I started with, "You're a hard woman to get a hold of."
She recognized my voice, as she always did when we talked by phone. "I'm not doing so good, honey," she said, "I wish you weren't so far away."
"Me too, grandma," I said.
The helplessness of the moment had me feeling like I was a child again, back in the days when she'd take me to the toy store on my birthday and say, "You can have anything you want."
Because she was weak and because talking was clearly a struggle for her, I let her choose the pace of the conversation. She mentioned, of all things, Drunk Hulk, and my writing, and how proud she was. "I know big things are about to happen to you, Christian," she said, "I'm sorry I won't be there to congratulate you. But I'll always be watching." By this point it was clear the conversation was coming to an end. "I love you, Christian. I got to go now."
I told her that I loved her too and part of me wanted to apologize, though I didn't know for what. For not calling more? For being too far away? I hung up. I had been lying on the bed and Dudikoff, one of our Shih Tzus, was sitting on my stomach, spread out on his back like he had just discovered paradise. The phone and the comforter were wet from my tears. I didn't know how long I had been crying and I hoped that I didn't let it show when I was talking to her.
My father called just a few hours ago to let me know that she had passed away this afternoon in her sleep. It was peaceful and she was surrounded by those who loved her, which is what we all hope for in the end.
But I don't want to focus on that. It's our responsibility now to let people know who she was, and it's not fair to others when you start at the end of the story like I just did.
So let's start over.
She was an amazing grandmother. She was probably the best cook I've ever known and could make food that could bring you to orgasm (she'd be hitting me now if she read that). She made an extra container of meatballs for me once years ago and my cousin Taren still resents me for that. In fact, it's impossible to reflect on her without thinking about the smell of garlic or the taste of chocolate frosting or the bubbling sound of a pot of spaghetti sauce. She was a first generation Italian-American, which meant that feeding you was a direct expression of her love. Her work wasn't done until you were stuffed, and even then, there was more food on the way.
(I'm looking at her handwritten recipe for meatballs and her inserted comments are fantastic – "It should feel good to make meatballs" and "This way you don't have to fry them. But they sure do taste good if they are fried.")
My grandmother was a devout Catholic who cried when she saw others in pain, and yet she loved watching the bloodiest, most violent action movies out there. She'd always cheer for the good guy, especially when he's delivering swift, painful justice with his fists.
There's more, always more. There's a big story involving her chair, which I'm saving for later. But for now, what's important is that my grandmother was here. She fed us, loved us and always believed in us, and wanted nothing more than for us to be happy.
It should feel good to write about those you love (and it does). It should feel good to consider an extraordinary life lived (and it does).
It should feel good to make meat balls.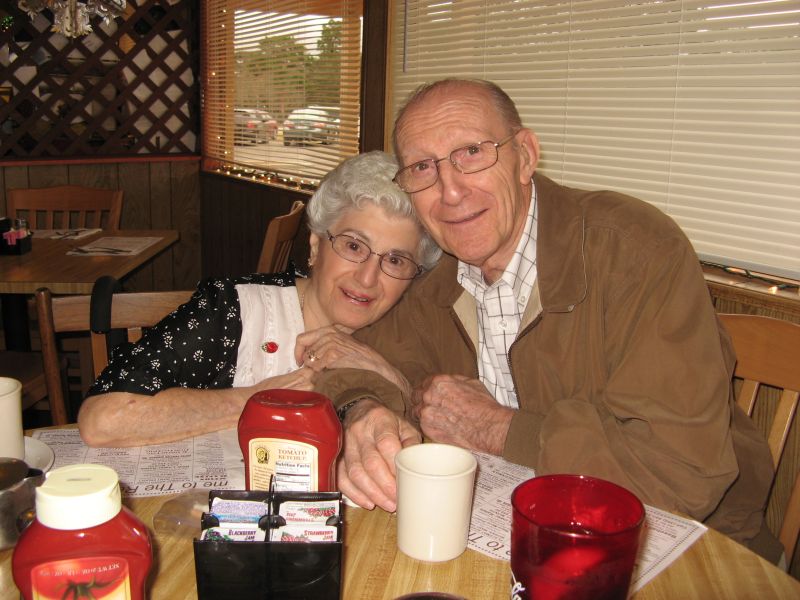 Good night, Grandma.