Let me tell you about my Joke Book
I've been keeping a small notebook to write down my ideas for jokes over the last year. A couple of months ago, I bought a second book to re-write the more polished jokes and to organize them. My "Joke Book" is a collection of the jokes I've been working on for the last year in my attempt to go on stage and make people laugh. The idea with next month's CD/DC show is to retire this book and start all over again.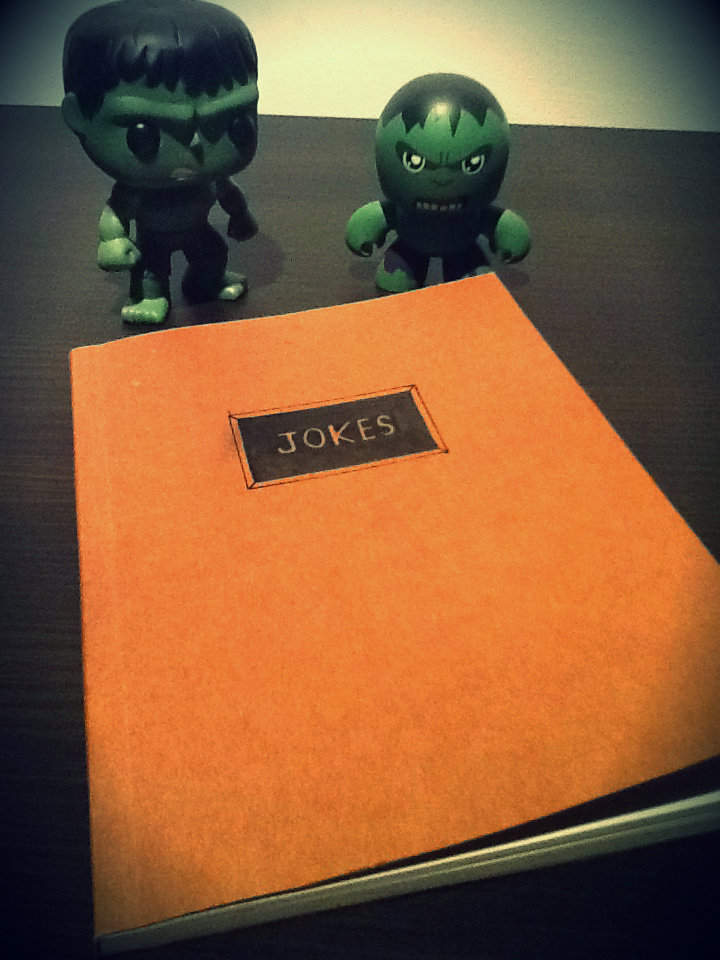 Ever since I listened to the Nerdist podcast interview with Billy Crystal last month, the phrase "Leave a tip" has been a sort of mantra for me. If you do stand-up or any kind of public speaking, you really should listen to Crystal tell his story about learning to leave a tip – that is, giving an audience something to take home with them to remember you by. It's a valuable lesson and something I'm actively working on with my own work.
It's hard to read the first page, but it says: This page is not funny.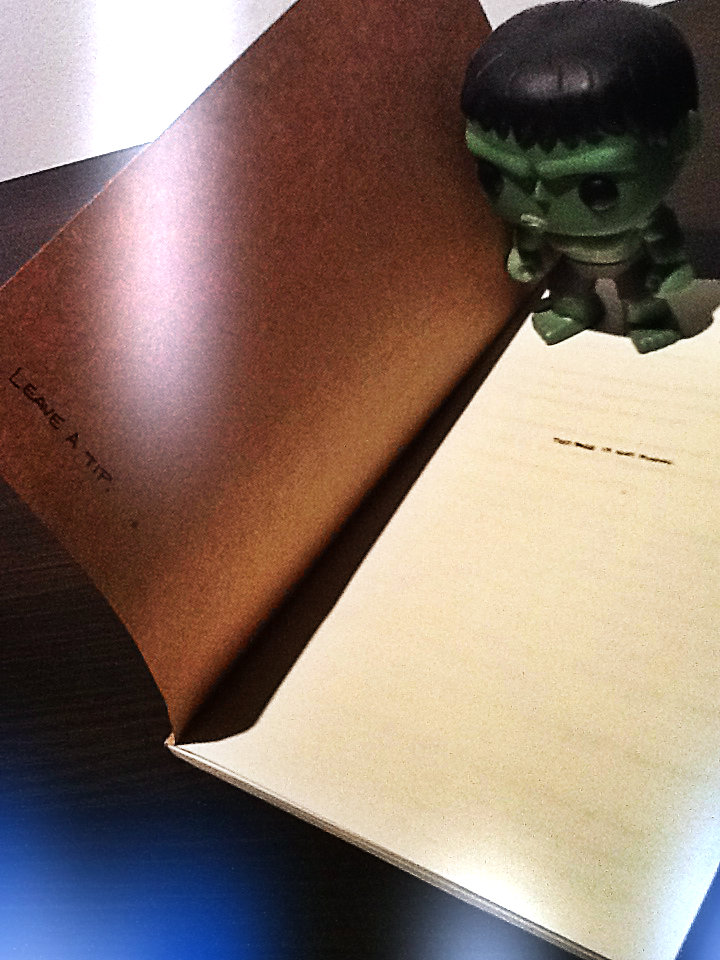 To stay organized, I list the keywords to the jokes vertically on the right side of the page. This allows me quick access to a joke. For instance, during last Sunday's Open Mic at Mleczarnia, I was working on my list of jokes up until the very moment I walked on stage. This isn't as frantic as it sounds; in fact, it's a lot of fun. But when you're working this way, having a good sense of organization makes it a lot easier.
A year ago, I'd be sweating over the same dozen jokes over and over again all day long and by the time I walked on stage I was already bored. Having an organized arsenal of material to work off of allows me the freedom to be more spontaneous (and be more interesting to myself and in turn the audience), but I had to earn this approach by working for it.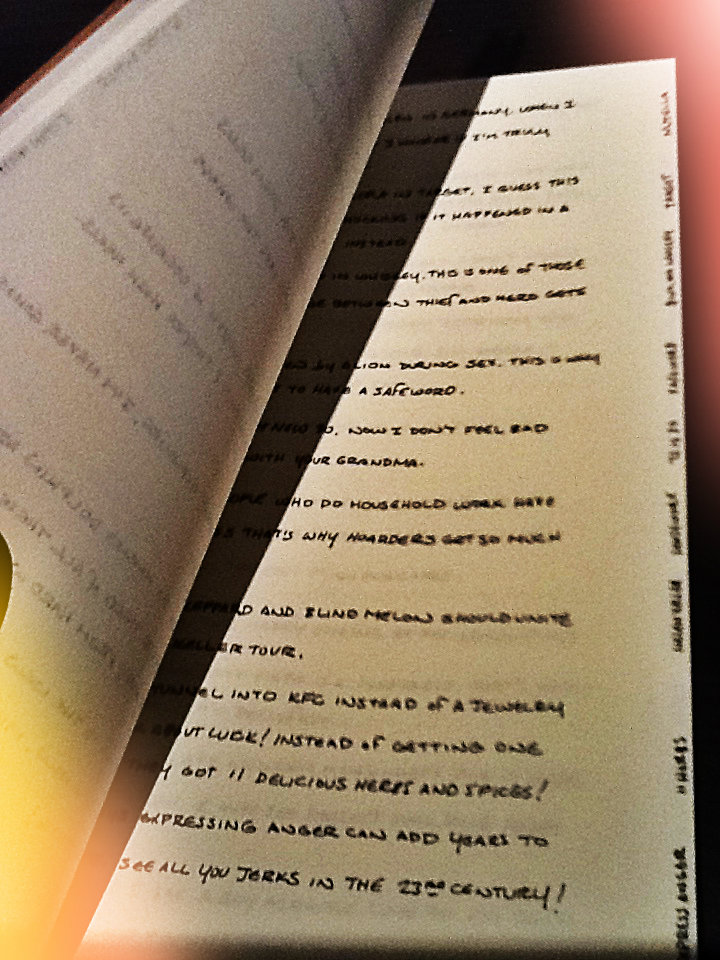 As you can see, I've come a long way from the original set list I created with Excel, and I have such a long way to go it's ridiculous, but being able to write down my process has helped me to quantify what I've been able to accomplish in the last year. I just hope I've been able to make you laugh in the process.
Speaking of…