Long Box Tuesdays: ROM #23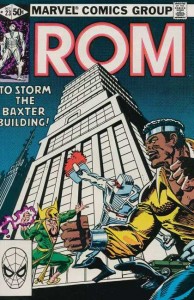 The first comic book I ever got was ROM #23, which came in one of those sealed sampler three-packs. To this day, I couldn't tell you what the other two comic books in the pack were, but I remember that issue of ROM.
My mother had bought the comic books as a way to keep me entertained on the ride to Clearwater Beach, where our family was going to spend the weekend. For the next 72 hours, there was sun, sand and spaceknights. This comic book would not only spark my unhealthy obsession with ROM, but my love of the comic book medium itself.
(For my students reading this, the next time I subject you to three hours worth of lectures on comic books at the university, you can now put the blame squarely on my mother's shoulders. Just be thankful I haven't created a lecture on ROM.)
Re-reading the issue, you couldn't find a better gateway comic book for the Marvel universe, as pretty much every major superhero is represented.
In fact, most of the Eighties I wanted to grow up and write and draw comic books, but really, I just wanted to write and draw ROM. When the comic book was canceled in 1986, I was pretty devastated. Not just because it ruined my dreams of working on the book, but because ROM was the first comic book series I started collecting – my struggles to find issues #1-#22 would rival any Arthurian legend – and I just assumed I'd be collecting the series for the rest of my life.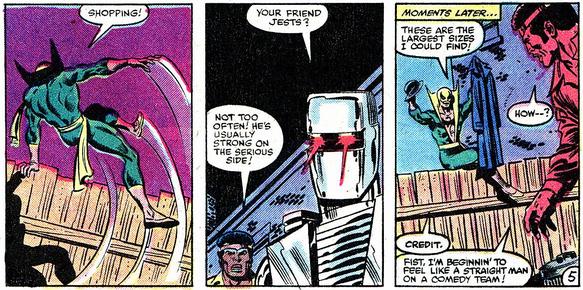 My commitment to ROM was serious.
Speaking of serious, if you want to know more about ROM without actually investing in reading the issues themselves, or you've read them but want to see the stories from a different perspective, then you really need to check out Siskoid's Blog of Geekery. Siskoid has put it upon himself to read and post about every single issue of the series, and his weekly Spaceknight Saturdays is required reading for hardcore or casual fans of ROM.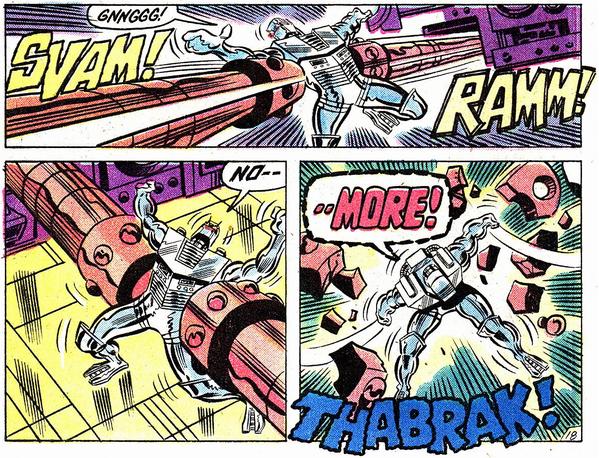 Okay, okay, I think you've had enough of ROM for one day.