I never got around to talking about last Thursday's Social Media Day Poland.  I suspected it might be a big event, but I completely underestimated how jam packed it would be. There simply weren't enough seats for the crowd, so there were people sitting on the steps and floor, pretty much anywhere (you can get a sense of what it was like from the above picture).
I didn't get to have as much time as I wanted to prepare for my lecture due to my work schedule and sick kids. I finished teaching at around 15:00 and then spent the next few hours at Starbucks figuring out what I wanted to say and finishing the final touches to the PowerPoint presentation.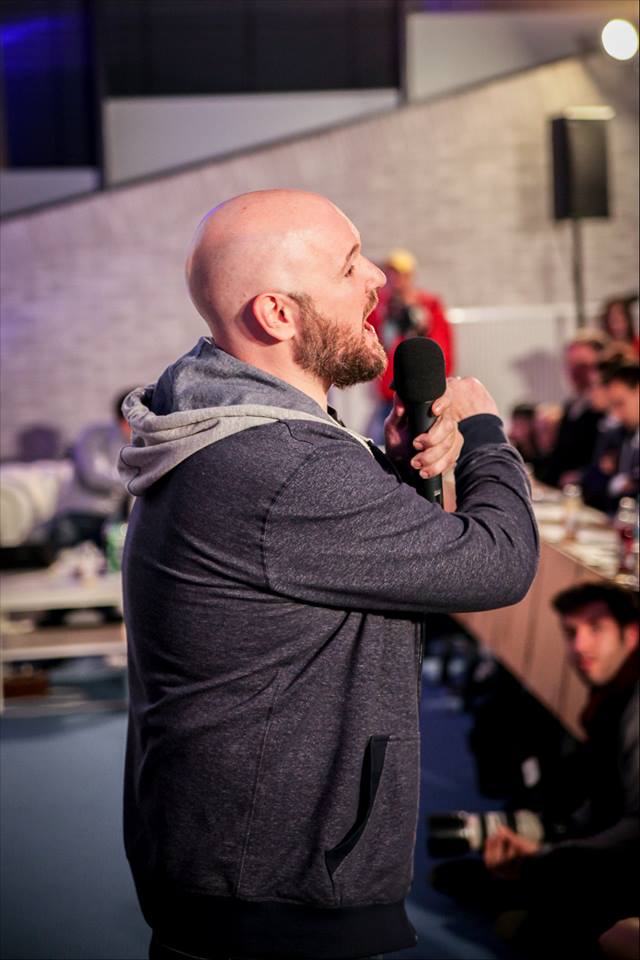 The big draw for the entire night – for better of for worse, depending on who you ask – was Natalia Siwiec. As soon as she arrived she took over the whole event and turned it into a miniature circus. Luckily for me, I was scheduled to do my presentation right before her, which could not have been better for me in terms of maximum exposure. I just felt really bad for the two speakers who went on after Siwiec, as the place emptied out pretty quickly once she was finished speaking.
Putting me next to Siwiec was interesting in the sense that our messages were completely different. I talked about how creators need to approach every project they do as an act of love and not putting pressure on it to set the world on fire. You don't get to choose what project the world is going to love. Simply keep at it, put out good work, and sooner or later people will discover it. And then Siwiec basically comes out and says, in her own way: "Be at the right place at the right time and look sexy."
There you go.
According to the organizer of the event, I was labeled the evening's "most essential speaker." Despite that, the press coverage mostly focused on Siwiec, which didn't surprise me. She's certainly more photogenic than I will ever be.
– Pictures from Social Media Day Poland.