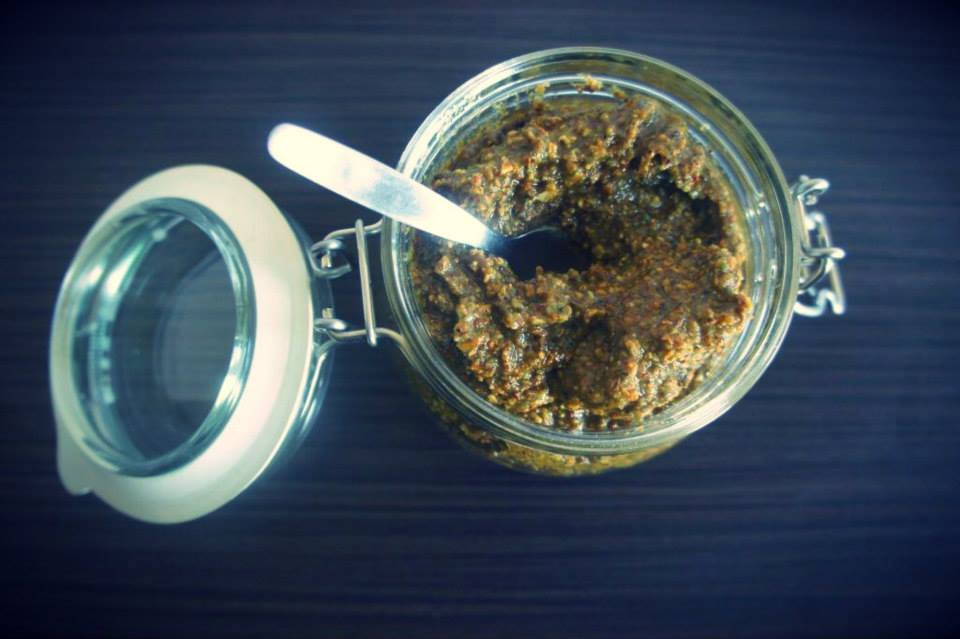 Puff Chrissy vs. Pumpkin Seed Pesto
This is one of those projects that ended up being a little more work than I envisioned, but the results were pretty astonishing. To get the right amount of seeds, I had to cut up three medium-sized pumpkins; which was fine, because that allowed me to boil and mash up some pumpkins to freeze for later.
After picking out the seeds (my least favorite part), I boiled them in salt water for about an hour, and then spread them out on a baking sheet over night. The next day I pan fried the seeds in olive oil. And then I followed the recipe (in Polish). I've never made pesto before in my life – with or without pumpkin seeds – and I'm amazed at how great this turned out.
It's been a great autumn so far with the pumpkin recipes. So far I've tackled pumpkin pasta, pumpkin pie, pumpkin pancakes and pumpkin soup, with lots more recipes to go…