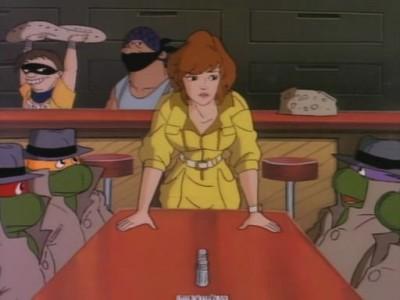 The Sad Song of April O'Neil
April O'Neil's free journalism workshop involved a field trip to a nearby sewer.
Those who've seen O'Neil's closet have been known to go insane from the overwhelming number of yellow jumpsuits.
Her rivalry from journalism school, Lois, would freak out if she knew how many amazing adventures O'Neil had every week in the sewer.
O'Neil's diary revealed an unhealthy obsession with Renaissance painters and paper shredders.
O'Neil eventually lost her job at Channel 6 when her co-workers complained that she always smelled of shit.
O'Neil spent the rest of her life doing odd jobs until she died alone of salmonellosis.
O'Neil's funeral was small. She was buried in her favorite yellow jumpsuit. Pizza with chocolate and clam sauce was served to the attendees.
O'Neil's Channel 6 producer performed the eulogy and admitted that they aired her segments mostly out of pity.
O'Neil's Channel 6 producer said she was the only reporter he knew that went to do a story about a dog show and came back with E. coli.
– a collection of April O' Neil tweets by @PuffChrissy.