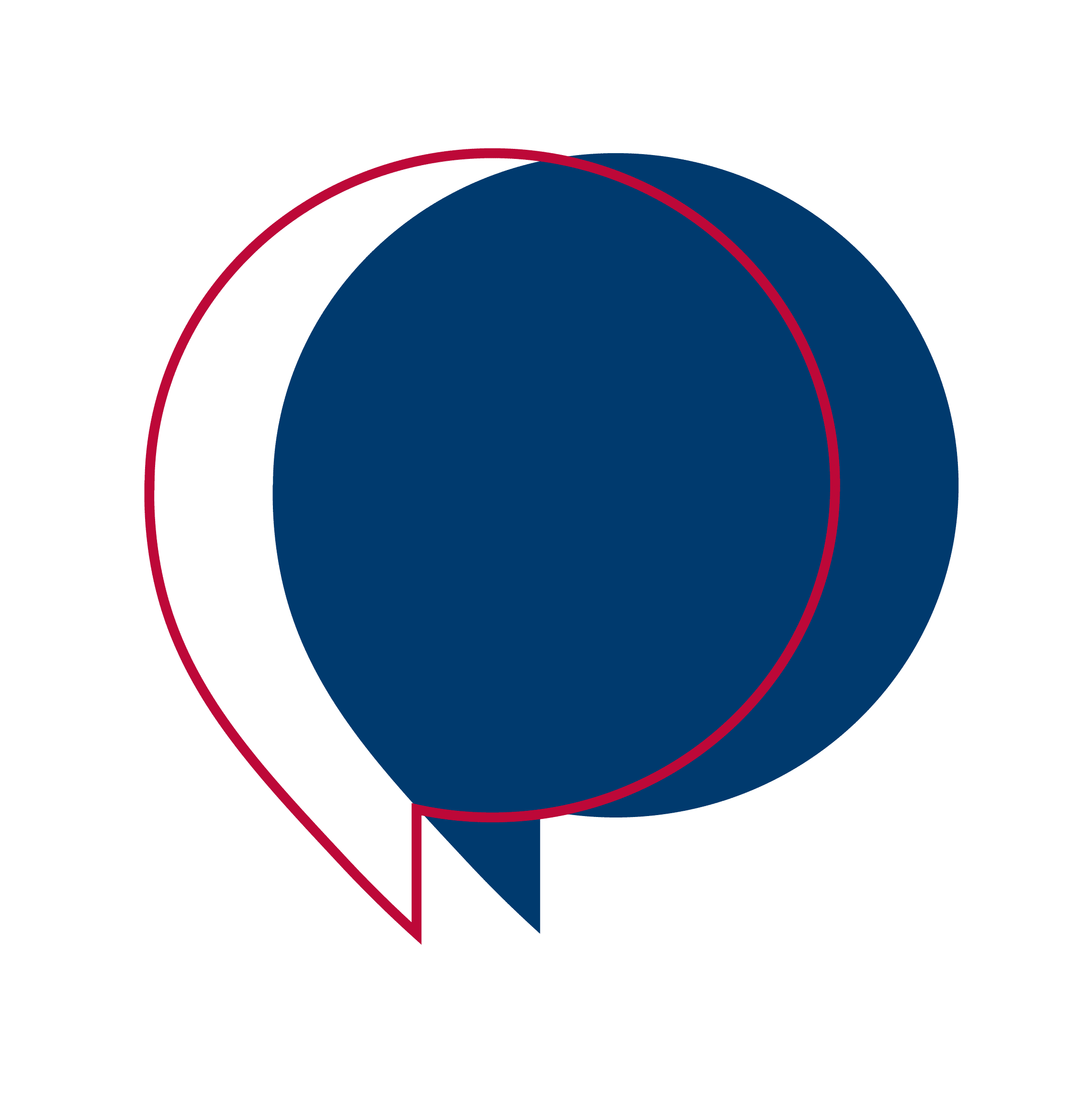 Creating & Proofreading English Content that Matters
Trusted by these innovative companies
English Proofreading & Editing
I understand how important your work is to you. This is why your writing will be reviewed by a professional published writer who has worked as an English university lecturer for over a decade, trained in journalism, and has edited and proofread tens of thousands of pages.
✓ Blog articles
✓ Social media posts
✓ Academic articles
✓ Website content
✓ Book manuscripts
My work is trusted by major international companies, Polish universities and cultural institutions.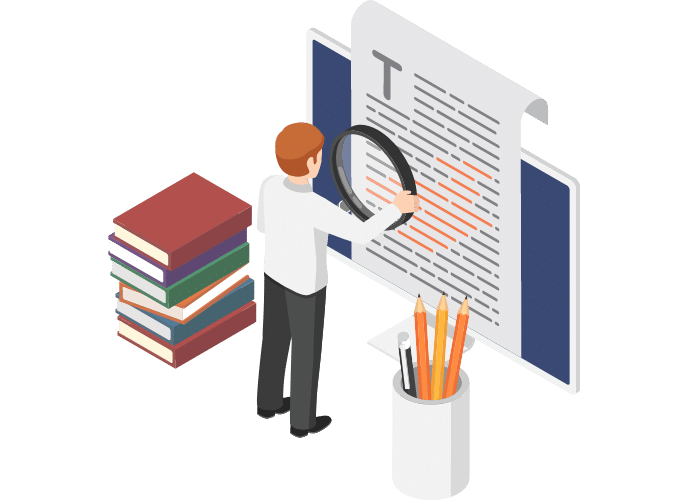 Why my proofreading matters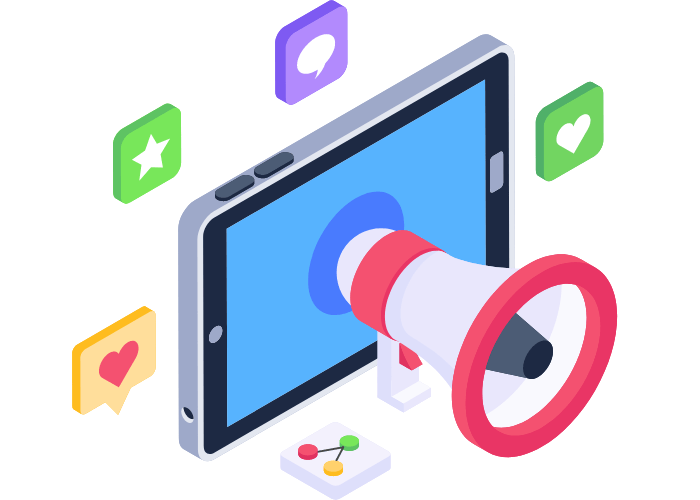 Whether you're looking for tailored content for your social media channels, content for your newsletters, or copy for your landing pages, I'm ready to deliver.
✓ Social Media posts
✓ Newsletters
✓ Landing pages
My clients are big and small companies – international and local – from a wide variety of industries.
Food Delivery Services | Real Estate | Coffee Shops | Racquet Sports Equipment | SEO Agencies | Flooring | Content Marketing Agencies | E-commerce | Independent Movie Studios | Intercultural Training | Universities | Solar Power | Deep Learning and AI | & more!
English Language Auditing
Your website's English could be driving clients away.
Having a professional writer and editor with digital marketing knowledge review your website's English content, social media channels, and/or internal documentation can be the first significant step towards really connecting with your target audience in English. My Language Audits focus on
✓ Grammar & Spelling
✓ Language Use
✓ Consistency
✓ Clarity
✓ Content Analysis
✓ Actionable Data
A language audit could potentially save your company thousands of dollars.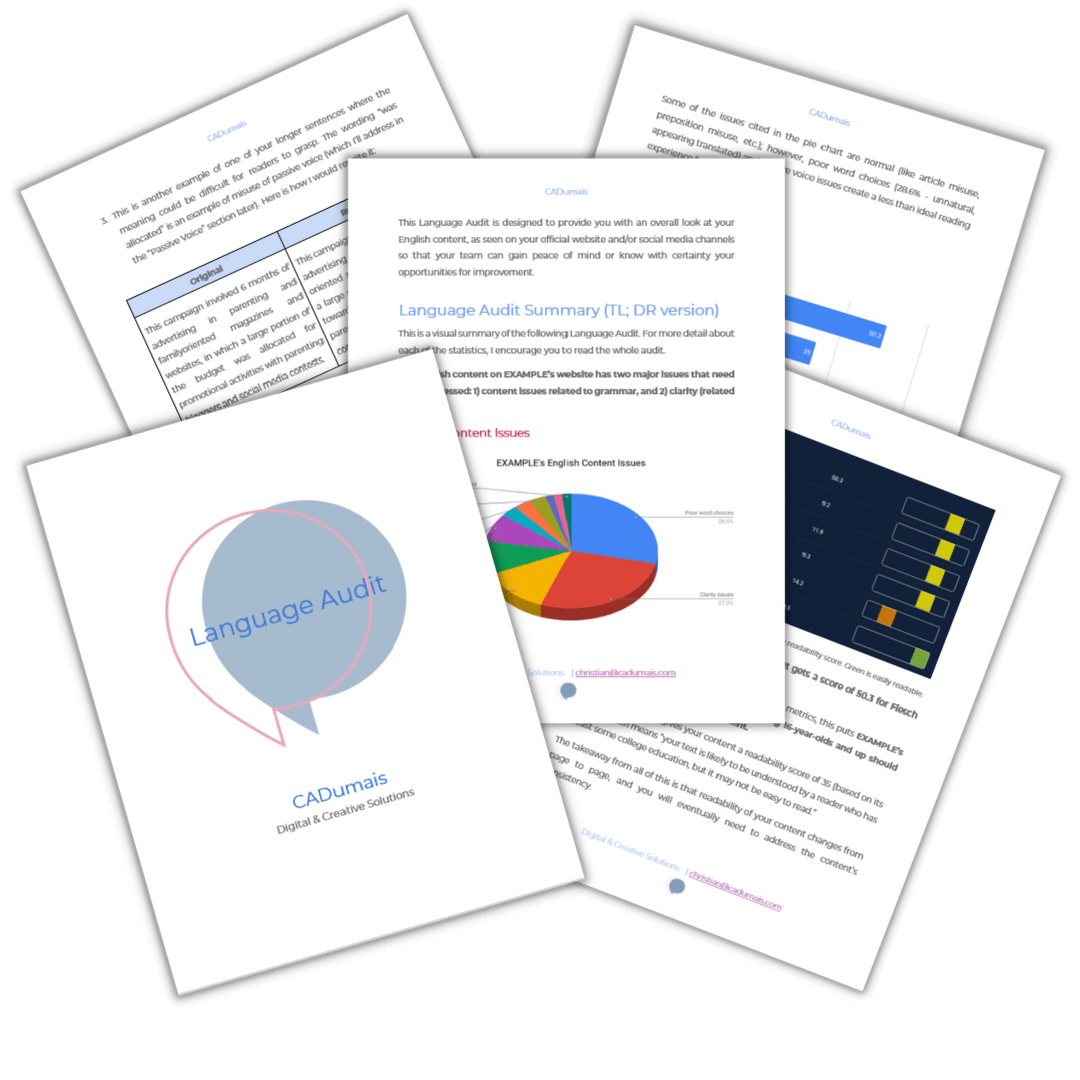 Why my Language Audits matter
Job well done. Very good contact with Christian and excellent proofreading. Quick execution of the task. I do recommend!
Patrycja Bilinska
2022-08-19
Not only did Christian correct all mistakes but also made suggestions that made me even more confident about going forward with my work. All that on a really tight schedule. Highly recommended!!
Alexia Synodinos
2022-06-06
Christian is very responsive, fast and efficient. He's a pleasure to work with.
I highly recommend working with Christian. He delivered the job quickly and in great quality. 100% satisfaction
Angelika Czerwińska
2021-12-21
Christian is doing excellent work. He has cooperative attitude and delivers great quality. When working with him you do not need to worry about deadlines. Highly recommended.
Wojciech Polak
2021-12-20
I highly apreciate Christian's ability to keep high working standards while delivering proofreading at the speed of light. Hence, Christian is my positive benchmark when I think of cooperation with freelancers.
Kaja Pryczkowska
2021-12-17
Christian is a true professional. The standard of service he offers is very high and working with him is easy. He is the #1 freelancer I turn to when I need support.
I have been sending my work for proofreading and editing to Christian for over ten years now. Most of my work has been extremely technical academic articles and he has always delivered. I have not found anyone in Wroclaw with his level of experience and professionalism, and willingness to tolerate my last-minute deadlines 🙂 Highly recommended.
I have worked with Christian on many projects over the past year and have introduced him to some of my clients and I can only say that he always exceeds my expectations. If you are like us where you are spinning a lot of plates and you need someone to take care of your social channels and marketing campaigns without getting too involved then Christian just gets the job done 100% of the time, all the time! Professional, organised and always on time and on point. Thank you Christian!
Timothy Clayton
2021-05-28
We outsource some of our content creation and editing in order to save ourselves effort in-house, but we still want to deliver top quality. As a Content Manager, I search long and hard for people who are totally reliable and who can do the work with minimum oversight. Christian is pro. He quickly established himself as someone we could trust. I can give him any task with confidence and know that he will deliver at the required level. Highly recommended.